Free Images – Do They Exist?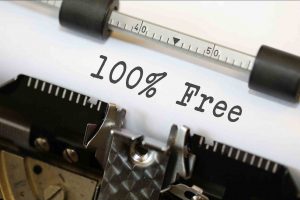 There are very few images that don't have a copyright owner and they are normally very old images where the copyright has expired, bear in mind that copyright last for the lifetime of the owner plus 70 years in most jurisdictions and you will see why.
A few authors dedicate their images to the public domain but this is rare, some authors who grant the public the right to use their images under a Creative Commons Zero license which means that the images may be used without any restrictions.
However the vast majority of free images are provided under the other five types of Creative Commons licenses which allow the images to be used free of charge as long as the terms and conditions of the licenses are followed.
The appeal of this type of license to authors is that in return for providing the image for free they can demand an attribution link of their choosing. This is a win/win situation as the publisher has the use of a free image and the author receives free publicity for their work.