Searching for Free Images on Search Engines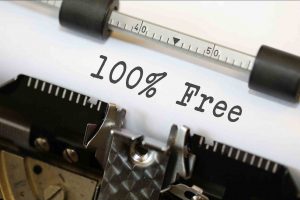 The major search engines provide a way to find images that can legally be used free of charge. The search engines identify images published on websites that are licensed under a Creative Commons license.
They then provide a filter that filters the images by type of license, in the case of Google their default search is Not filtered by license but you can alter this filter by going into Tools and then clicking on the Usage rights link.
This produces a drop-down menu which will filter the images according to the type of Creative Commons license Google has found the image marked with. The current choices are;
Not filtered by license
Labelled for reuse with modification
Labeled for reuse
Labeled for noncommercial reuse with modification
Labeled for noncommercial reuse
These filters match the different types of Creative Commons creators license their work under.
Once you have decided the type of licensed image you are looking for just click on the link and Google will return all the images related to your search that it has identified as being licensed for that use.
The next step is to click on the image of your choice and click on the first button marked Visit, this will open the web page the image is offered on and you can read the license conditions for yourself to confirm they are suitable.
Then either take the image from the web site ideally making a copy of the web page and make a note of the type of Creative Commons license the image is licensed under and as you upload the image to your web site make sure you comply with the terms of the license.
All but one type of Creative Commons license require an attribution of the copyright owners choice and a link to the license plus the title of the image placing on the same page as you publish the image in a reasonable place ie not hidden from view. Should you wish to make alterations to the image then some Creative Commons licenses allow such alterations but there are conditions attached.